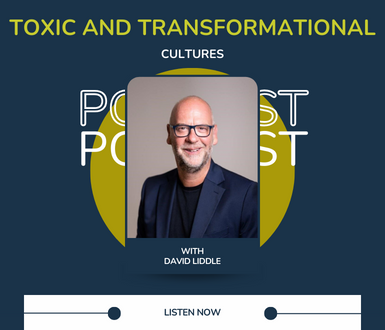 In this podcast, Coaching Culture co-founder Jo Wright is joined by David Liddle, founder and CEO of the TCM Group. David was named as one of the Top 20 HR Most Influential Thinkers in 2021 and a Thinkers50 Radar Thinker in 2022. He is the author of two highly acclaimed books: 'Managing Conflict', and 'Transformational Culture' which was shortlisted at The Business Book Awards 2022.
In this episode, David and Jo discuss how organisations are fully waking up to the opportunities and possibilities of cooperation, collaboration and building trust from engaging in meaningful and resolute dialogue. When faced with workplace conflict, reflect on what could be the systematic, structural, institutional and cultural factors that are causing differences and disagreements. And then think about how to embrace and engage with conflict positively to unlock innovation and creativity…
Listen to the podcast here.
You may also like to read